Our Expert Team Delivers Quality Results
Your LaBahn's Landscaping team is highly-trained and knowledgable. We use our skills to create long-term, strategic partnerships with our customers through consistent communication and quality service.
With LaBahn's, you will receive proactive recommendations on ways to save money while improving the look of your property. Our team works hard to support you and use our expertise to find custom solutions for all your landscaping needs.
Office/
Industrial
Homeowners
Associations

Private Schools
& Churches
Retail
Healthcare/
Life-Sciences
Facilities
Hotels
1st Place
CLCA Landscape
Beautification 2021 Awards
Village Pines Townhomes (2021)
Poway, CA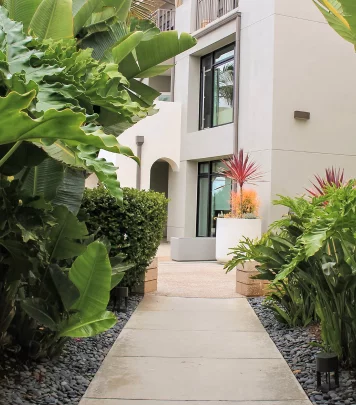 Outstanding Achievement CLCA Landscape Beautification 2021 Awards
Seahaus (2021)
La Jolla, CA
Oustanding Achievement CLCA Landscape Beautification 2021 Awards
Carlsbad Beach Estates (2021)
Carlsbad, CA
About LaBahn's Landscaping
A Growing Company with Family Roots
Husband and wife team, Mike and Julie LaBahn, started LaBahn's Landscaping in 1981 with the goal of providing the best landscaping and customer service in San Diego. Today, the company continues to offer quality service to clients throughout Southern California.
What started as a mom-and-pop business is now a large-scale operation that still maintains its family values.
Looking for a career where you can work in nature?
We are always in search of individuals who have a passion for plants and a desire to grow professionally. We train our team members to help them reach their career goals.
LaBahn's Resource Center
Tips, tricks and so much more
Let's Partner Together
Proactive landscaping solutions provide peace of mind. When we do our job right, it makes your job easier.